Wolf Scouts work toward the Wolf badge by completing a series of adventures.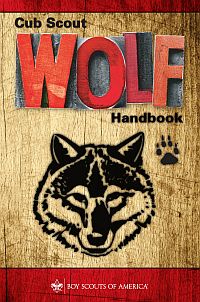 Complete each of the following Wolf required adventures with your den or family




Call of the Wild

Council Fire
Duty to God Footsteps
Howling at the Moon
Paws on the Path
Running with the Pack

Complete one Wolf elective adventure of your den or family's choosing.
With your parents or guardian, complete the exercise in the pamphlet How to Protect Your Children From Child Abuse:  A Parent's Guide and earn the Cyber Chip award for your age.